I've been meaning to do a couple things with this here blog…
Interviews with people I know that move me…whether it's because of something they make…or say…or do… whether they are moms or dads (of 2 or 4-legged creatures) or just kooky beings or have kooky families and a story to share.  Coming in 2012:)
The other thing I'm gonna do are top-10 lists. I really wanted to start with my favorite Children's Books. Before and regardless of doing one of my own-I just LOVE them. The illustrations…a good story that sticks…it's just about 40 pages of special special. And now with a little peanut of my own-it just takes it to another level. My heart can explode just thinking about Charlie finding his place amongst a pile of pillows with anticipation of being read to. Doing a children's book list is so much harder than I thought–I just love so many more than 10. There's gonna have to be a few lists- i'll just have to figure out how to break it down—an all-time-classic list? a current year list?? funniest list? Hmmm….
I can safely say, Ezra Jack Keats' THE SNOWY DAY is probably my all time favorite. It is so beautiful and so perfect.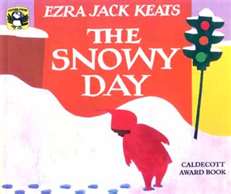 For more recent favorites-I'd include I WANT MY HAT BACK by Jon Klassen. Hilarious & so freaking smart.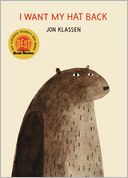 And probably on 'The Snowy Day list', I'd add Lane Smith's GRANDPA GREEN. Sheer brilliance and completely wonderful .

7 more …at the very least…to come!